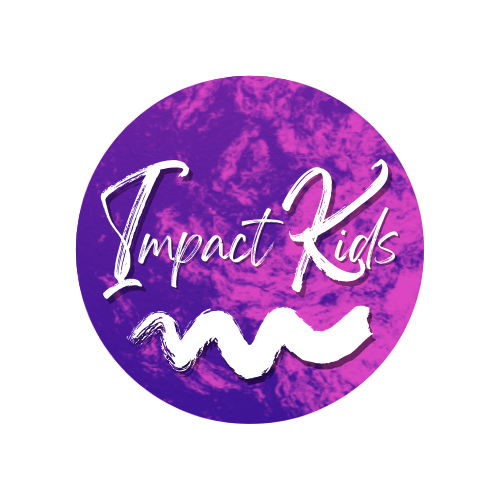 What We Do
The love of Jesus starts early on. Our goal is to spiritually Ignite the excitement of Jesus in every child that comes through our doors! We want to give kids the desire to want to know who Jesus is so they can be "Impowered" with that knowledge of Christ, and later "Impact" the community for the Kingdom of God.
We serve kids from 6 weeks old to 5th grade in three different classrooms: 

Nursery (ages 6 weeks to 3 yrs),
Pre-school/Early Elementary. (PK-1st grade) 
and Upper Elementary (2nd-5th grade).

Each classroom is equipped with age-appropriate toys, worship, material, and activities.
Where To Go
Upon arrival, you will see an inviting check-in area and each child will be welcomed with a friendly smile from one of our trained Volunteers.

You may check-in as early as 9:30am.

If it is your first time, you will fill out a short form so we can serve your child to the best of our ability. After that, your child gets their very own Ignite Kids T-shirt as a "thanks for checking us out!" Once the check-in process is complete, your child will go back to their classroom where they will have age-appropriate Worship, lessons and activities, but most of all, love and fun!
At check-out, one of our Volunteers will check your child's tag and to ensure the child is going with the correct adult.
Amazing Volunteers
All Volunteers serving in our Kid's Ministry are Branches (members) of our church and have had a thorough background check done. Each classroom has a Leader and a Helper. Each Volunteer serving the weekend you visit will be identified by wearing a "Ignite Kids" T-shirt.

Know that while your child is back having a blast, your child is in good hands, so you can enjoy the service. We work along side the Security Team to ensure your child is safe at all times. At any time your child is upset and cannot be calmed, we will notify you as soon as possible.

As this ministry continues to grow, our need for more Volunteers also grows. If you want to cuddle babies, teach, or even help leaders, we have a place for you!